Enquanto os relatórios sobre o próximo PlayStation estão circulando, aqueles que ainda esperam segurar seu PS4 um pouco mais não devem ficar muito preocupados. Nos slides divulgados na apresentação do  IR Day 2019 da Sony, a empresa reiterou seu apoio ao sistema durante o próximo ano de lançamentos.
Um slide em particular destaca o "papel importante" do PS4, dizendo que ele "continuará sendo o motor do engajamento e da lucratividade nos próximos três anos" e "proporcionará a fértil base de jogadores early adopter para o sucesso da próxima geração". Ao notar a lista de jogos exclusivos que ainda estão chegando ao sistema, três em particular são destacados: The Last of Us Part 2, Death Stranding e Ghost of Tsushima.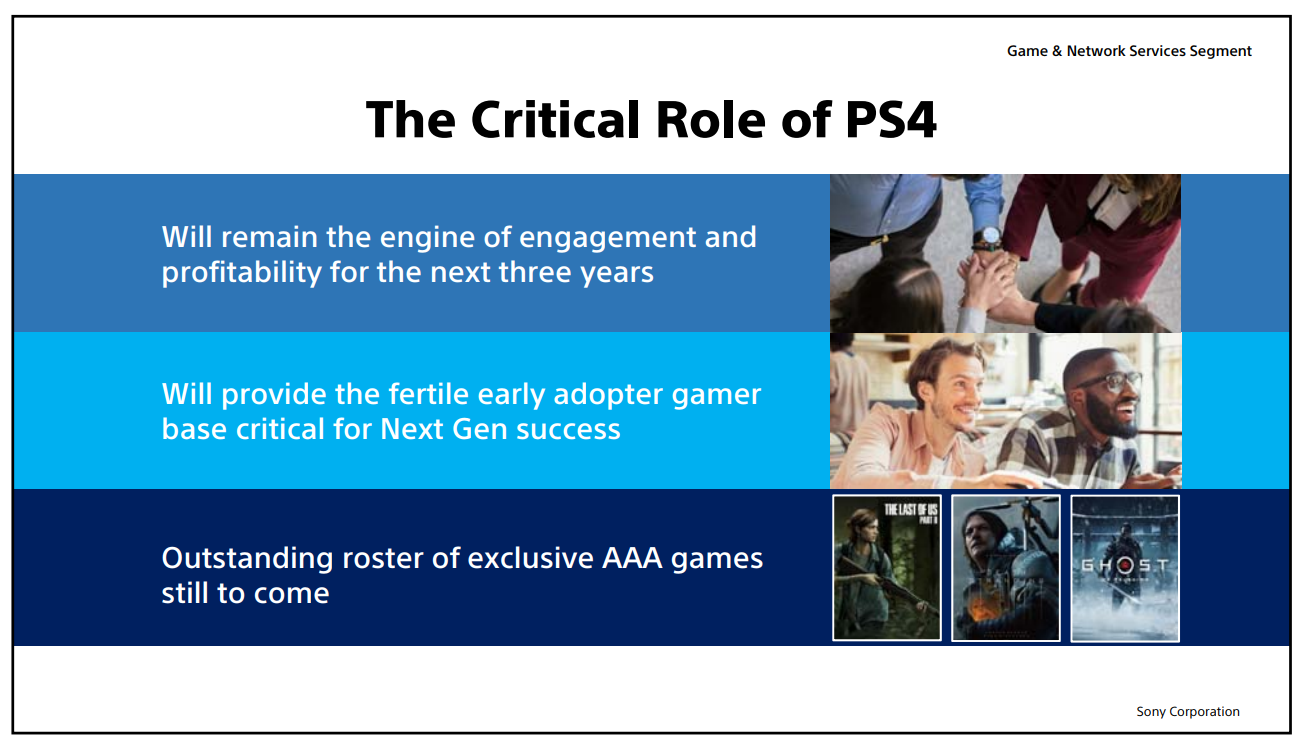 Mais notícias da próxima geração do PlayStation vieram da apresentação de hoje, onde uma demonstração em vídeo mostrou a nova plataforma comparando a velocidade de carregamento em um PS4 Pro usando o jogo Marvel's Spider-Man. Isso visualizou um pouco do que Mark Cerny disse à Wired em um grande relatório sobre a próxima geração de consoles.
Apesar disso, diz-se que a compatibilidade com versões anteriores está habilitada, então esses jogos funcionarão no PlayStation 5.
Mantenha-se atualizado com todos os estados de desenvolvimento da próxima do PlayStation, incluindo todas as funcionalidades e rumores confirmados.