O RAGE 2 será lançado na terça-feira, prometendo dezenas de horas de ação explosiva e alegre. No entanto, a desenvolvedora Avalanche Studios não planeja parar por aí e anunciou uma tonelada de conteúdo pós-lançamento que chegará ao jogo nos próximos meses, isso estenderá a experiência até pelo menos o final de 2019. Muito disso será gratuito, enquanto expansões maiores precisam ser pagas.
Após o lançamento do jogo, o título receberá um novo evento mundial todos os meses durante o inverno, além de mais desafios, skins e cheatcodes de Wasteland. Tudo isso será gratuito, exceto pelas skins das armas, dos quais apenas alguns não cobram por dinheiro.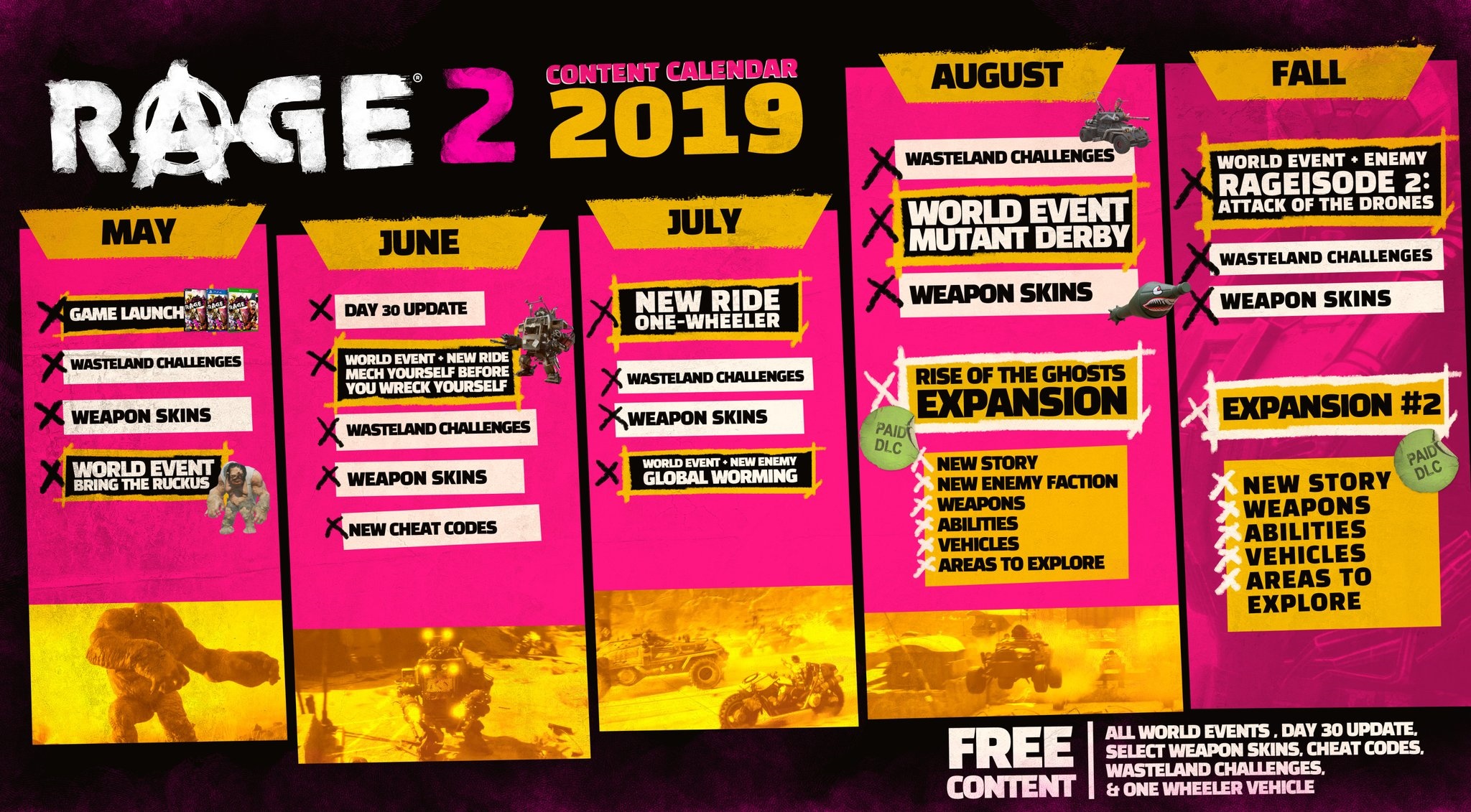 Então, em agosto, chega o primeiro pago pela expansão – intitulado Rise of the Ghosts. Ele adicionará novas missões à história, outra facção inimiga, uma nova área para explorar, além de armas e habilidades extras. Espera-se que um segundo pacote de expansão seja lançado no final do ano e, embora ainda não tenha um nome, espera-se que ele traga consigo uma lista semelhante de adições.
RAGE 2 será lançado para o PlayStation 4 no dia 14 de maio.